ENTIRE TOP  FLOOR LOFT STYLE APARTMENT

                Lots more details on the bottom of this page.

This is your new 2nd floor loft in Chicago's historic Bridgeport.  The decorative wrought iron railing and large double sliding glass doors look out across the neighborhood.

Your apartment is the entire 2nd floor of this 2 flat building with a nice private back yard and sundeck in the back on private property..

Below is the best seat in the house on your huge private sundeck to enjoy the Cellular Field fireworks after every game at night in the summertime that can clearly be seen only 600 feet away.  The lights in the background are a ball game in progress as well as the fireworks during every game all summer.  
CLICK HERE FOR ACTUAL CELLULAR FIELD FIREWORKS.
Enjoy watching the change of seasons looking out your bay window from your 2nd floor apartmentapartment.

Pictured on the left is the view from your private sundeck looking  North at the Loop downtown with the Handcock building and other sowntown landmarks marked inside the red border..

Below is the main living area with the fireplace, wall of beveled mirrors and beamed ceiling..

On the right are some new houses currently listed on the market for well over $1,000,000 right behind your sundeck on Parnell Street.  This neighborhood is the hottest and  most desired prime Bridgeport area.

Above is the rear 2nd exit out of your new apartment..

LOCATED IN THE HEART OF PRIME BRIDGEPORT                 USA 600 FEET FROM CELLULAR FIELD !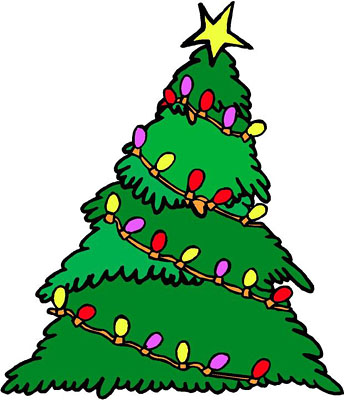 Below the  new houses right behind your sundeck have just been sold for almost $800,000 in this up and coming prime Bridgeport neighborhood.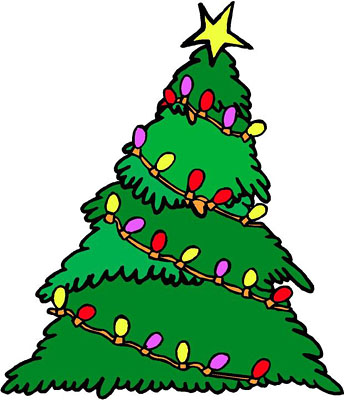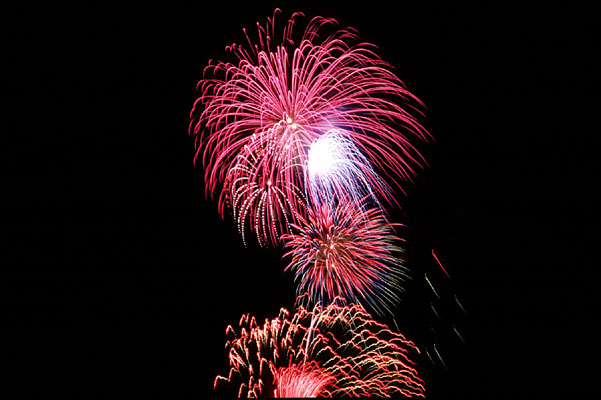 Above the Sox Park fireworks just behind your apartment..

Pictured on the left is the entrance to your new home looking through the sidewalk trees at your bright halogen porch light. The porch light may be set to automatically go on at dusk or can be used as a motion detector with the flick of a switch so you never have to come home to the dark.  

The stairs go down to the main Street where there is easy parking..

This page was last updated: November 3, 2023
Pictured below is the stainless sink, new counter top, microwave, new vertical blinds, and new front door.  Brand new stainless fridge >>>>>> 

Your new apartment has a mirrored walk in closet with a seat for putting on shoes & deluxe 16' shelves instead of the usual 12".  State of the art track lighting simulates daylight to see what your days outfit will look like.

Fabulous bathroom with neon backslash and underlighting night light with 2 oversize "his and her" medicine cabinets and Italian porcelain tile.  3 small steps to go up to the toilet level and shower/bath.

The shower has heavy clear glass sliding doors and is completely enclosed with imported Italian porcelain tile from ceiling to floor.  All of the bathroom fixtures match with the towel racks and shower handles.

This is the ultimate honeymoon suite!

.

Flip a switch and you have an instant romantic Italian marble fireplace alive and  glowing with 19,000 BTU of warm heat.  The fireplace is safely  vented and is maintenance free!  

Below enjoy the glow of the burning embers with the loft lights off and a glass of wine.

Watching the snow outside is fun when you are cozy in front of your warm fireplace. The large glass doors provide plenty of light and the perfect place for a giant flat screen TV is just above the fireplace mantel. There is enough room to install the largest TV and the new vertical blinds will black out the living area if you decide to watch a movie or ball game televised live from Cellular Field about 2 blocks away.

Pictured on the left is the back office with bay window and the TV that comes with the apartment with basic cable.

This unique apartment gives a whole new meaning to the word "throne"  for a king or queen complete with a full set of towels, a weight scale, chrome soap dispensers and more.

Lots and lots of kitchen cabinets on every wall

Above is the center bedroom with the typical loft partitions on both sides.  You can actually look from the living room all the way back to the end of the apartment where the office/TV/computer room is.

Clearly marked switches control all of the modern lighting (one control panel pictured above on the wall behind the fridge) complete with one remote control for all of the ceiling fans with built in halogen lights.  All fans in the apartment can be controlled simultaneously from your easy chair in front of the fireplace. 

Pictured on the right is the back door to the building leading out to the sundeck.

Below in the evening enjoy outdoor barbeques in the summertime on private property with a privacy fence behind the building with faux brick back yard and coach lights that goes on automatically at sunset.

Brand new windows and vertical blinds in your bedroom.

A deluxe Empire loft heater model # DV-25-2SG helps keep the apartment warm and cozy making a total of 3 heating units with over 100,000 BTU of vented heating po

INCLUDED WITH THE RENT IS:

All Electric 

"On Demand" Unlimited Hot Water 

Custom Beamed Ceilings

Custom Italian Marble Fireplace

Italian Porcelain Bathroom Tile

Huge Private Sundeck

In Unit Laundry Room

Washer/Drier

Floor to Ceiling Columns

Floor to Ceiling Beveled Mirrors

Custom Neon Shower Backsplash

Custom Neon Vanity Under Lighting

Custom Oak Floor

2 Living/Entertainment Rooms

Stainless Fridge

Stove/Oven

Garbage Disposal

Modern Vertical Blinds

Walk In Closet

4 Remote Controlled Ceiling Fans

4 Remote Controlled Halogen Lights

"Going Green" CF Lights

Approx. 1,000 Square Feet

Very Quiet, Private, & Unique

Prime Bridgeport

Entire Top Floor

On Site Management

Turn Key Ready

Please call the advertised number for this apartment on 
FOR RENT
 anytime for this PRIME BRIDGEPORT LOFT LIKE APARTMENT; Your friends may think they are on vacation at Cesar's Palace in Vegas when they walk into your newly renovated and freshly painted 1 bedroom (13'x 9') loft-like apartment. This warm & cozy mini-loft measures approximately 1,000 square feet.  It is close to IIT college and the mini loft has amazing custom amenities & upgrades including a washer/drier room in the apartment. There is FREE ELECTRIC, FREE UNLIMITED HOT WATER, & NO SECURITY DEPOSIT FOR QUALIFIED TENANTS (instead only a small  "move in fee" equal to about half of the advertised rent).  This "stand alone" apartment is the ENTIRE top floor of a private residence with a total of 5 rooms and is in the heart of prime Bridgeport. There are 2 cozy living rooms (at opposite ends of the apartment) and the main entry living area is bright with brand new genuine solid oak hardwood floors,(including a special order hi-tech cork subfloor to cushion & reduce room noise), a bright glass sliding door in the living room that opens for lots of fresh air simulating a front balcony, plus 4 brushed nickel, remote control ceiling fans with multiple speeds and halogen lights) controlled with hand held remotes throughout the apartment. Window treatments are included with modern vertical blinds, recessed ceiling lighting spaced evenly between the dark ceiling beams (1,500 watts of light using CF "going green" lights paid for by the management) and large elegant columns throughout for a very prestigious look reflected by an entire wall of floor to ceiling beveled mirrors. New plumbing fixtures and windows accent the unit throughout and the apartment is warm & cozy in the wintertime and breezy in the summertime with outside exposures North, South, East & West. This apartment has a completely custom look with airy partitions for the bedroom, a small glass block wall partition in the back which would be perfect for a den, office area, or TV/computer room complete. All light switches are clearly labeled. There is a nice size walk in closet (10' x 9') with storage on all 4 walls and even a custom seat cut from one of the columns to sit on when you decide what shoes your will wear for the day.  There is also 1 more regular closet and both closets have a modern "closet maid" hanging system. 
FIREPLACE: This apartment is always warm and cozy with 3 heating units. As you walk into the first living area the wall of mirrors reflects the beautiful White Mountain Hearth vented fireplace and the best imported Italian white veined marble mantel with clean burning natural gas which maintenance free. The fireplace never needs cleaning and is soot free keeping your new apartments clean. The glowing romantic fireplace puts out a solid 19,000 BTU of vented heat that is turned on with just the flick of a switch or remote control. In addition to the fireplace there are 2 more "loft style" gas wall heaters at opposite ends of the apartment to keep you cozy including a brand new Empire model #DV-25-2SG. A plasma TV would fit perfectly on the wall or mantel above the fireplace 

BATHROOM: The custom bathroom has a small step up to the toilet & small step up to the shower with a brand new toilet, a new full size long tub & shower with new attractive sliding doors & a new custom made glass block back splash with neon & neon vanity under lighting. We are told that it looks something like a Vegas high roller suite. When the blue neon backsplash is turned on the vanity under lighting night light also illuminates the floor. There is brand new top quality custom Italian porcelain tile throughout the bathroom complete with another floor to ceiling decorative column, a weight scale, and even chrome liquid soap dispensers. The tile continues up the wall behind the toilet for easy cleaning. The illuminated mirror & 2 oversize medicine cabinets (48" and 36") accent 2 more CF recessed ceiling lights. Brand new American Standard bathroom fixtures have been installed.

LAUNDRY ROOM: The separate laundry room is In the middle of the apartment with a new stackable washer and drier, so there is no need to drag out cloths to the local Laundromat.

KITCHEN: The kitchen has lots of cabinets, a cooking exhaust hood, a stove, a brand new genuine stainless fridge & a new kitchen counter top complete with brand new stainless steel sink and top quality American Standard fixture & garbage disposal. 

WALK IN CLOSET: There is a nice size walk in closet (10' x 9') with storage on all 4 walls and even a custom seat cut from 2 of the columns to sit on when you decide what shoes your will wear for the day. We used 16" shelves instead of the usual 12" so that when you hang your cloths up they will not touch the wall. There is also 1 more regular closet and both closets have a modern "closet maid" hanging system. 

SUNDECK: Enjoy outdoor barbeques in the summertime on private property with a privacy fence behind the building on your big private sundeck and faux brick back yard with coach lights that goes on automatically at sunset.  It is your private deck with a very limited amount of guests allowed.

LOCATION;  Because Bridgeport is a great place to live and progressive thinking on the part of the management, the last tenant occupied this apartment for over 15 years. Walking distance to IIT college, College of Optometry, and others. There is easy parking on the street and a new housing complex have just been constructed 100 feet away for $900,000 each. Across that street on Parnell there are houses listed for $1.5 million in the heart of the up & coming Bridgeport neighborhood. Just a few blocks from the hot South Loop area, & Mercy Hospital. This apartment is VERY private and quiet (except for the perfect view of the overhead fireworks after every Sox game in the summertime :).  The Wallace bus stops in front which travels straight to the loop including the Art Institute and Columbia College, Greek Town & China Town are nearby the Red line (which goes downtown in less than 10 minutes) is a safe 4 minute walk which takes you in front of picturesque & historic Cellular Field as you get on and off of the train. Perrrfect!

Your front porch light at the top of the stairs can be easily set to either go on automatically at night or programmed on a "motion detector" with the flick of the switch. Your brand new front door has decorative glass allowing the front porch light to shine in at night and sun in the afternoon. 

The ONLY utility that the tenant pays is cooking and heating gas. The owner pays the water bill, gas to heat the water, garbage pickup, cable TV, real estate taxes, yard maintenance, apartment maintenance, and more. In other words there is FREE ELECTRIC AND FREE HOT WATER. (A "Instant On" or "On Demand" hot water tank supplies unlimited hot showers or a hot trickle in the big tub for hours & hours.) The average gas bill for this unit on the "Budget Payment Plan" is extremely economical. 

Spayed or neutered cats are ok in this non smoking building.  We may consider a small dog. This apartment has just about everything and is ready for "turn key" move in.  Simply call the information number for this apartment and it is updated every hour about the next showing, address, directions, qualifications, and more.  See you at the next showing!!!

​Uf

Stainless double sink with plate washer & garbage disposal. 3 walls of cabinet storage space and lots of counter space. 

Pictured on the left is your new state of the art Samsung front loading washer & drier.  Front loaders do not damage your cloths and you never have to go to a laundromat..

Outside your loft pictured on the left

<<<<<<<<<<<<<<<<<<<<<

 you have a very cute private mail box for your daily mail and pictured on the right

>>>>>>>>>>>>>>>>>>>>>

 is a super bright LED porch light on a automatic light sensor so that you can come home to a bright and safe well lit entrance.